Undecided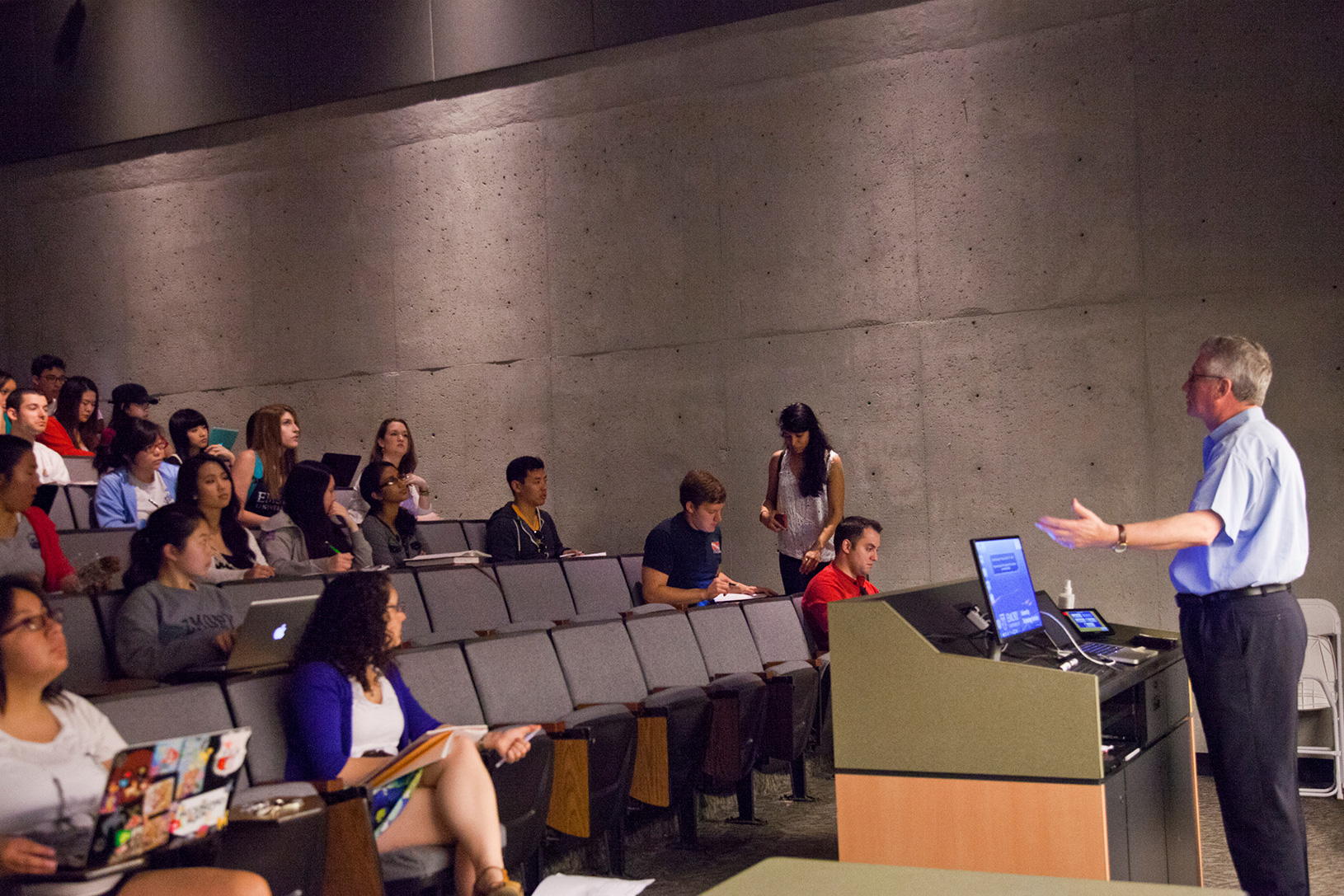 If you don't know what you want to major in, don't worry. Nearly half of the nation's college students start their first year undecided. And some studies claim that just as many or more wind up switching majors at least once during their college careers.
At Emory, our liberal arts general education requirements are designed to help you become a well-rounded individual and explore a wide variety of topics. And you don't have to declare a major until the second semester of your sophomore year.
Emory's Office for Undergraduate Education (OUE) assists all students, including those undecided in their major, with advising. They also have helpful resources and assessments that will assist you in identifying your own unique path.
start college "undecided"
change their major at least once
Examples of Classes
The general education component of Emory provides a way to explore a wide range of topics in the humanities, social, and natural sciences. These courses are constantly evolving, but here are a few examples of what you'll have to explore.
First-Year Seminars
First-year Seminars at Emory College cover a broad range of subjects and are designed to engage you in various aspects of inquiry and research. Classes are small, typically 15 students or less, and allow you to explore an area deeply with a passionate faculty member. Faculty pick the class topic!
Discovery Seminars
At Oxford College, every first-year student enrolls in a Discovery Seminar as the first step in Oxford's general education curriculum. These courses allow you to work closely with one another in a seminar class led by a faculty mentor who will also serve as your academic adviser for your two years at Oxford.
Theory Practice Service Learning
Theory practice/service learning (TPSL) classes combine theory with practice. You'll 
expand your leadership skills by applying what you've learned in the classroom through service work in the metro-Atlanta community and around the world.
"It's important to focus on your strengths, look at what makes you happy, and see how you can capitalize on those assets."
Gurbani Singh 18B
Started "undecided" at Emory College