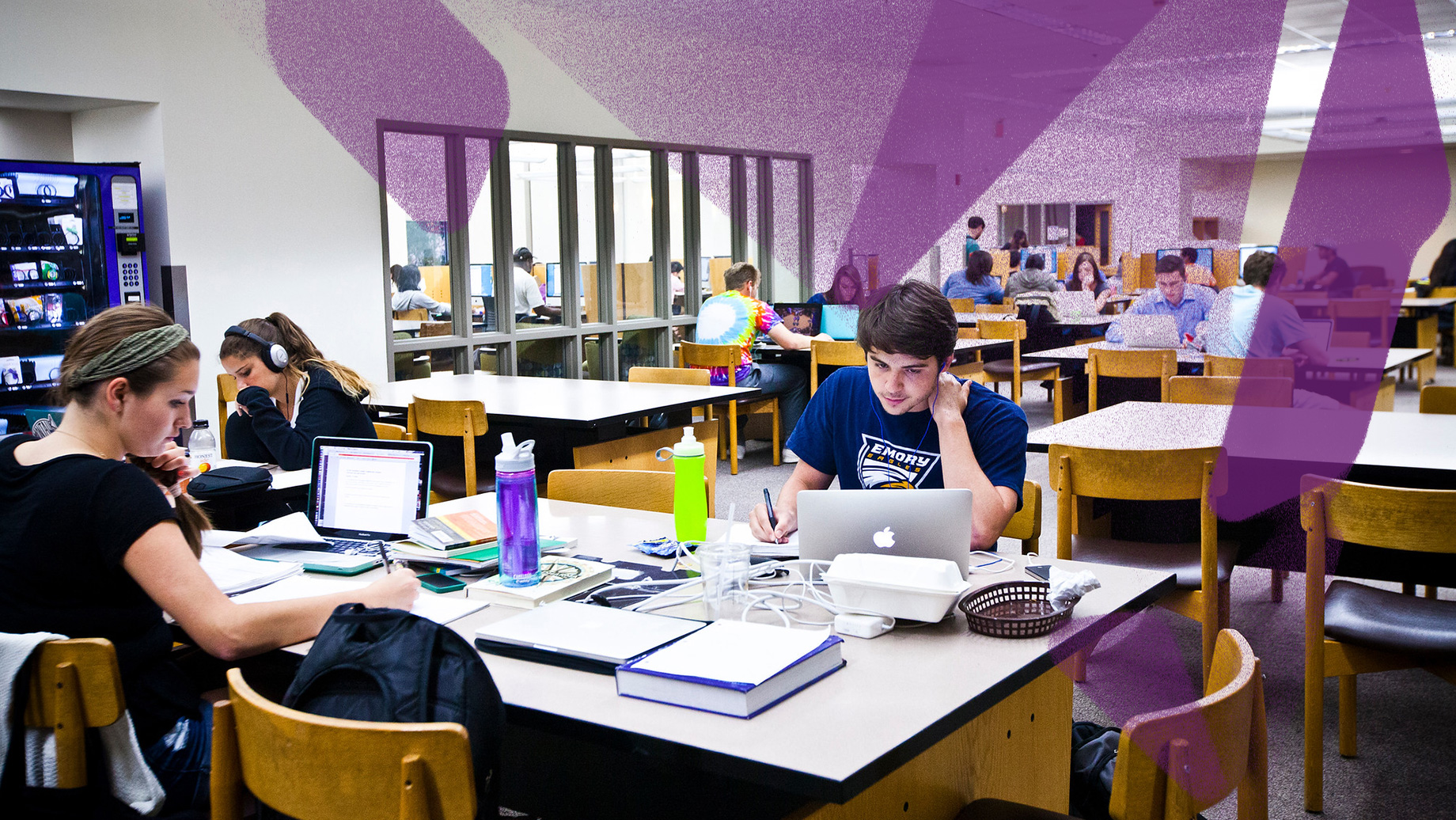 Transfer Applicants
Each year Emory has 100-120 transfer students join our community. We're happy you'd like to be a part of the creative thinkers, problem solvers, and leaders who call Emory home. 
2021-2022 Important Deadlines
2021-2022 Important Deadlines

| Term | Application Deadline | Financial Aid Deadline | Notification        | Deposit Deadline |
| --- | --- | --- | --- | --- |
| Fall Semester | March 15 | March 17 | Early May | May 31 |
Who can apply as a transfer student?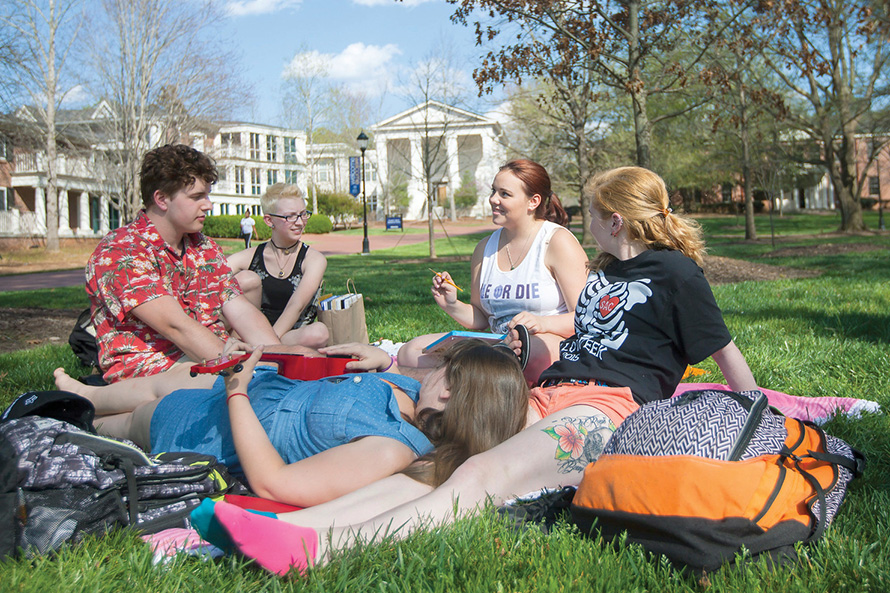 Emory University considers you a transfer student if you have already graduated from high school and also completed one year as a full-time student (or are in the second semester of your first complete year as a full-time student) in a degree-seeking program at another two-year or four-year college or university.
A minimum of 28 credit hours must have been completed or in progress before applying. The 28 hours of credit cannot include credit from AP, IB, or dual-enrollment classes.
A transfer student is required to complete two years (four semesters) of coursework at Emory University. For that reason, a transfer student may only transfer up to 62 semester hours of college credit.
Applicants should have a minimum cumulative GPA of 3.0 on a 4.0 scale in all college work, and most students admitted have a GPA of 3.5 or better.
Emory's transfer admit rate has historically been 20-25%.
Students who were expelled, forced to withdraw, or are currently on academic probation at another college or university are not eligible for transfer admission.
Required Application Materials
$75 application fee or fee waiver through the Common Application.
Official transcript(s) from all colleges and universities attended (including summer course work).
Official high school transcripts, including all four years and graduation date.
If applying to start in Fall 2021 and are currently completing your second semester (or third quarter) of college, self-reported or official test scores must be submitted. 

If applying to start in Fall 2022, Emory University is test optional. Learn more about the test optional policy. 

 One faculty recommendation letter (Academic Evaluation)

Financial Aid Information (if applicable)
TOEFL (if applicable for certain international applicants)
Required Courses and Credit Evaluations
There are no required courses you must take in order to apply as a transfer student. We expect that students will have taken a broad curriculum, preparing them for our academic environment. Emory University does not evaluate credit prior to offering admission to an applicant. Credit evaluation occurs after a student has been admitted.
Find out more about transfer of credit.
Financial Aid
To be considered for financial assistance, students must apply for financial aid upon applying for admission to Emory University. Students who apply for financial aid after the deadline will not be considered for financial aid.
Review materials required by the Office of Financial Aid.
Please Note
Merit-based aid is not available for transfer students.
Need-based aid is not available for international transfer students.
International Applicants
All international applicants must complete the International Student Certification of Finance. 
Self-reported or official TOEFL scores are required for all international applicants unless the student meets one of the following criteria:

Have completed four consecutive years of a full academic curriculum in English immediately prior to enrolling
Received a score of 700 or higher on the SAT critical reading
Received a score of 30 or higher on the English subset of the ACT
Earned a 7.5 or higher on the IELTS if the TOEFL was not taken
Before or during the application process, our staff is not able to advise on what classes we will or will not accept. There are no specific courses required to apply as a transfer student.
After you have been accepted, we will review your official transcripts with the required accompanying descriptions of courses from your institution's course catalog. If the class description is similar to what we offer, that course will count toward Emory graduation credit. We will award a maximum of 62 credit hours. Transfer credit is evaluated on a tentative basis and may not be finalized until the end of your first semester at Emory.
Credit evaluations will be processed four to five weeks after admission.
To graduate from Emory, you must obtain 124 total academic credits, 62 hours of which must be completed at Emory. Students who transfer with the maximum of 62 credit hours will need to complete 128 total academic credits, 62 hours of which must be completed at Emory. Emory does not grant academic credit for any form of distance education courses.
Transfer applicants interested in Goizueta Business School (GBS) should consider the following when applying:
GBS accepts about 20 transfer students each year. These students start as juniors and should expect to complete four semesters of coursework at GBS.
GBS prefers students complete the majority of their business coursework here at Emory, so students with a number of business classes from another institution are not good transfer candidates.
When applying, you will have the option to select if you want to apply only to the Goizueta Business School or also want to be considered by Emory College as your second choice.
Transfer applicants interested in the Nell Hodgson Woodruff School of Nursing should review the
prerequisites for applying
 for a bachelor of science in nursing. If you have completed these requirements by the time you'd like to start at Emory, you should
apply directly to the School of Nursing
. If you have not completed these prerequisites, you should apply to Emory College.
Housing for transfer students is not guaranteed, but we invite enrolling transfer students to apply for housing if they are interested in living on campus. If housing is available for incoming transfer students, the
Office of Residence Life and Housing Operations
will make assignments on a first-come,
first-served
basis.
Individuals already holding a bachelor's degree are not eligible for admission to Emory College as a transfer or visiting student.
You can apply for nondegree admission if you have a bachelor's degree and simply would like to take undergraduate courses as a nondegree-seeking student.
Due to the large number of applicants, Emory does not offer interviews for transfer applicants.
You can submit an employer recommendation if you have been out of college for at least one full year.
Transfer applicants who are admitted for a specific term must choose to enroll for that term or forfeit their admission. An admitted transfer student who chooses not to enroll must wait a full academic year and submit a new application via the Common Application to be considered again for admission.
Yes. A transfer applicant denied admission may reapply for the following fall semester.