Atlanta
A progressive, global city, Atlanta is the business, technology, entertainment, and health care center of the Southeast, giving you many ways to gain experience and have fun. Atlanta's vitality comes from its varied neighborhoods—each with its own vibe and sensibilities.
Usually, when people talk about Atlanta, they're including the entire metropolitan area, home to more than 5.8 million people. Atlanta is also home to the world's busiest airport—good for getting to break destinations or to that out-of-town internship. But it's also top-ranked for internships, places to start a career, being dog-friendly, and having one of the largest populations of college students.
Gain Experience
In addition to fun and adventure, in Atlanta you'll find experience that works.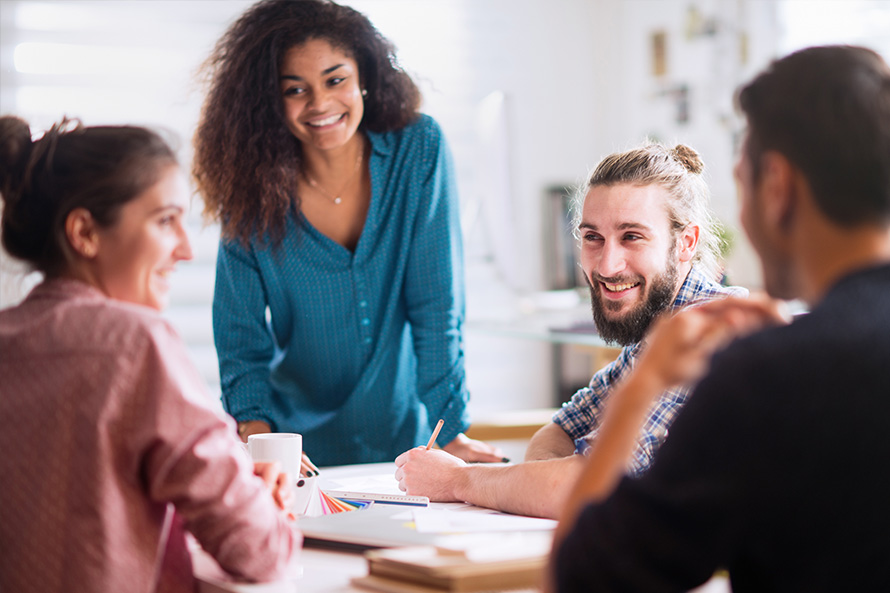 Business
Our busy city has thousands of businesses—from Fortune 500 headquarters to entrepreneurial start-ups and nonprofits, giving you ways to gain internship experience as well as that first job after graduation.
Arts
Atlanta's growing film industry, established arts network, and music scene give students interested in the arts many partners for creative internships, learning experience, and employment.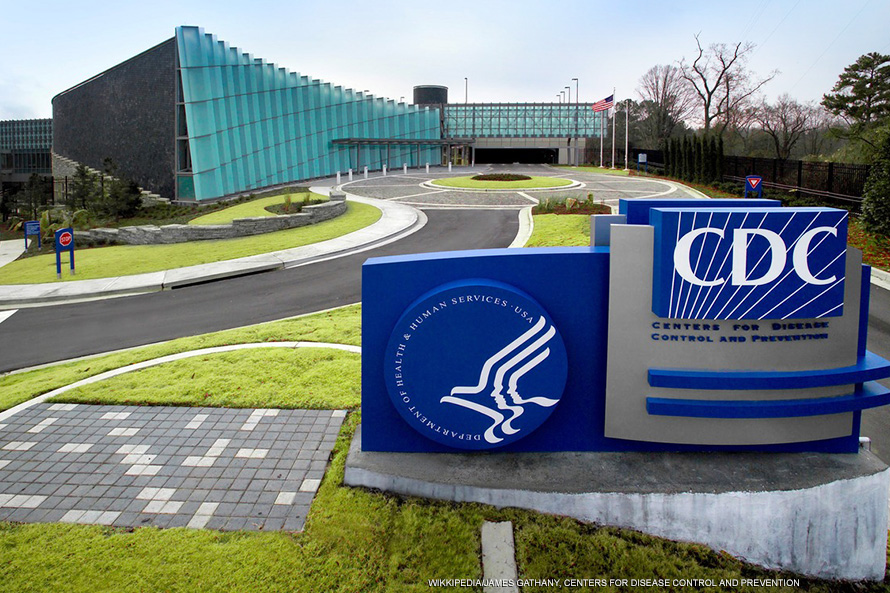 Science and Health Research
Students interested in prehealth and science research have countless hospitals, labs, and research centers like the Centers for Disease Control and Prevention—which happens to be just down the street from campus.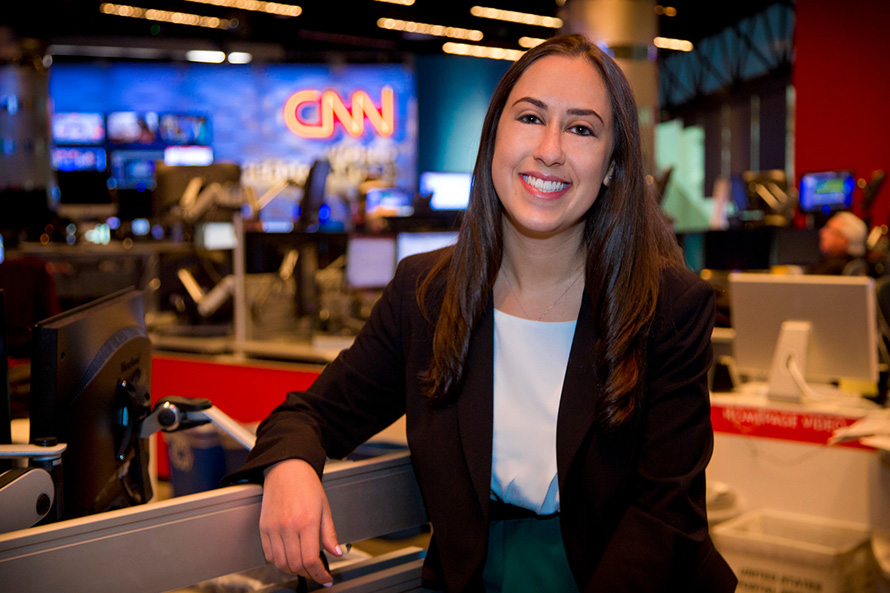 Alumni Network
A rich network of Emory alumni more than 44,000 strong live and work in Atlanta, and they are an eager resource for students looking for mentoring and networking while you're at Emory and beyond.
Business: Atlanta is a leader in the nation, with 15 Fortune 500 companies headquartered in the metro area, as well as a growing start-up industry
Film: Georgia has the 3rd-largest film industry in the nation
Health Care: Centers for Disease Control and Prevention, American Cancer Society, CARE, and booming health IT and biosciences industries
Media: Turner Broadcasting System, CNN, Cox Communications, and the Weather Channel
International: Nearly 70 full and honorary consulates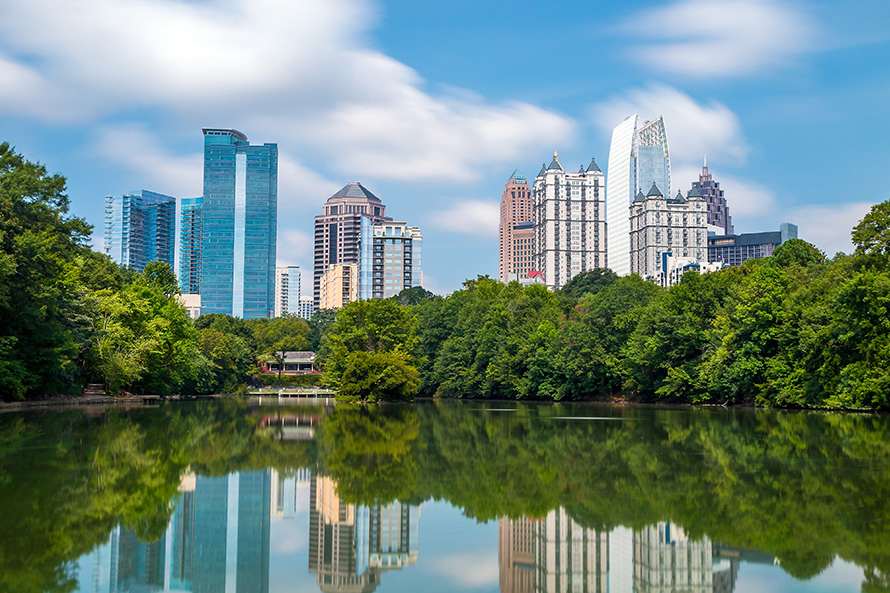 City to start a career
WalletHub, 2022
There's a youthful spirit in Atlanta and so much to do, you'll find yourself wondering if you'll have time to do it all before you graduate. Don't worry, we've provided some must-sees to place at the top of your list.
The Atlanta BeltLine, a loop of trails and parks that will eventually connect 45 of the city's neighborhoods. It's a great place to walk, skate, bike, or run in the city and enjoy local restaurants along the way, too.
Any one of our five professional sports teams—men's and women's basketball, football, baseball, and now Atlanta United soccer, the hottest ticket in town.
The National Center for Civil and Human Rights, founded by an Emory alum, recognizes Atlanta's civil rights history and the city that is the birthplace of Martin Luther King, whose childhood home is part of the Martin Luther King Jr. National Historic Park.
Woodruff Arts Center is the centerpiece of Atlanta's professional arts community and houses the Tony Award–winning Alliance regional theater, the Atlanta Symphony, and the High Museum of Art.
Read more about Atlanta places
COLLEGES AND UNIVERSITIES
Median Age of Atlanta Residents
City for Start-Up Companies
Business Facilities, 2021
Explore Atlanta Neighborhoods
Home to Emory University since 1915, Atlanta is filled with tree-lined streets and main thoroughfares with both historic and modern touches. No neighborhood incapsulates that quite as much as our own, Druid Hills. An original Atlanta suburb designed by Frederick Law Olmstead, creator of New York's Central Park, Druid Hills is filled with stately homes and a ring of parks. Outside the Atlanta campus gate is Emory Village, a small retail district in Druid Hills.
There's plenty to occupy your spare time in Atlanta, from outdoors activities to culture, sports, and a global dining experience. These are some of the city's best-known neighborhoods:
Virginia-Highland, a nearby trendy district full of sidewalk cafes and restaurants as well as boutiques and other retailers.
Old Fourth Ward is home to Ponce City Market, a renovated 1920s Sears building housing retailers and restaurants, as well as Old Fourth Ward Park, a reclaimed retention pond now home to festivals, concerts, and a bird sanctuary.
Little Five Points is the gateway to East Atlanta, two neighborhoods with a bohemian vibe in their shops, restaurants, and residents.
Buckhead is the heart of Atlanta's sophisticated north side and is known for its high-end shopping, dining, and entertainment.