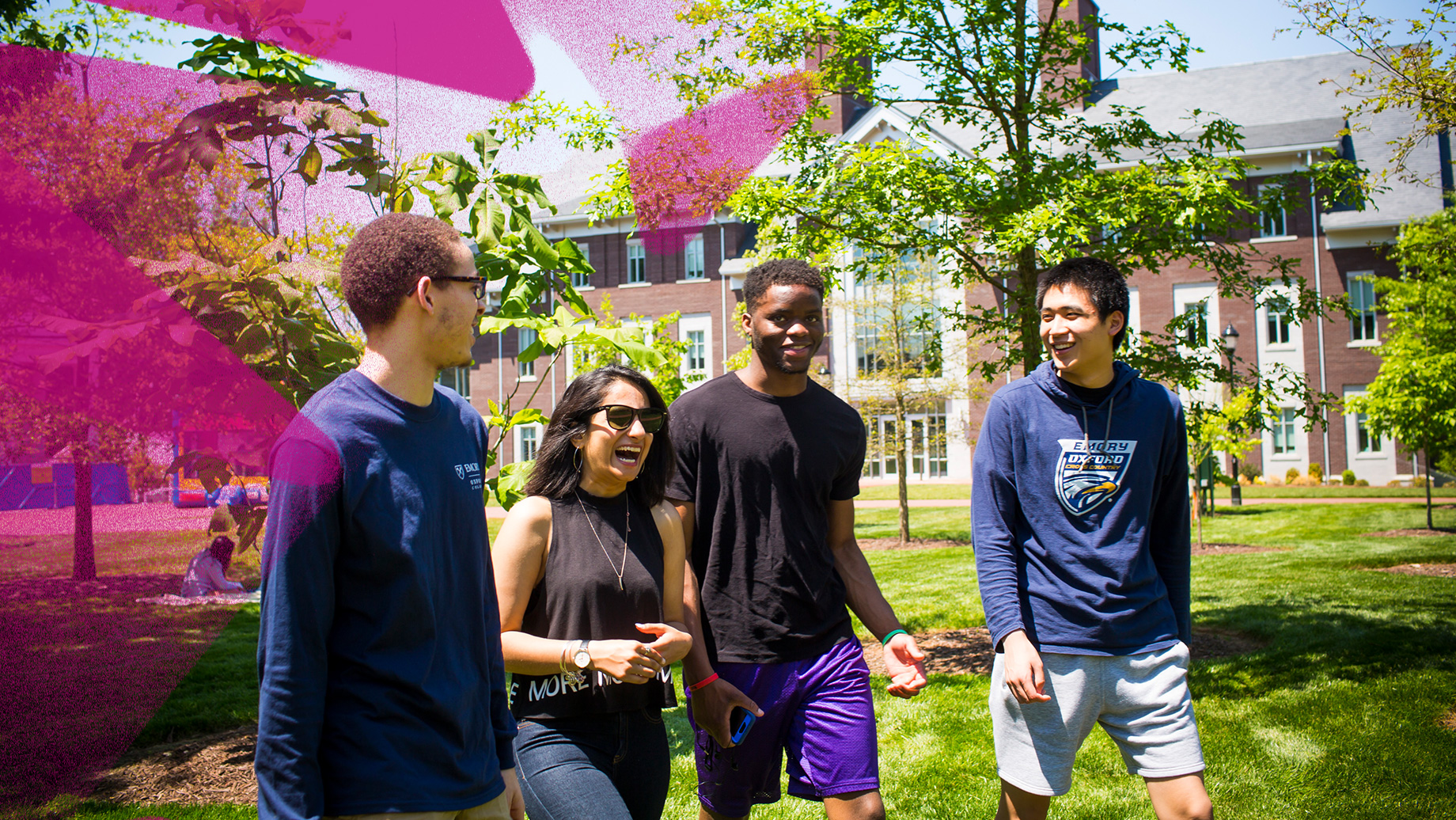 Oxford College Community
Emory was founded in Oxford, Georgia, in 1836. Located 38 miles east of Atlanta, the campus is now home to Oxford College and its tight-knit community of engaged students, faculty, and staff. It's a place where academics are taken seriously and people look out for you and work together.
Although some of Emory University's oldest buildings are found at Oxford, nearly the entire campus has been renovated over the last decade—with a new science building, dining hall, and residence halls; library and classroom space updated with present-day students in mind; and more to come.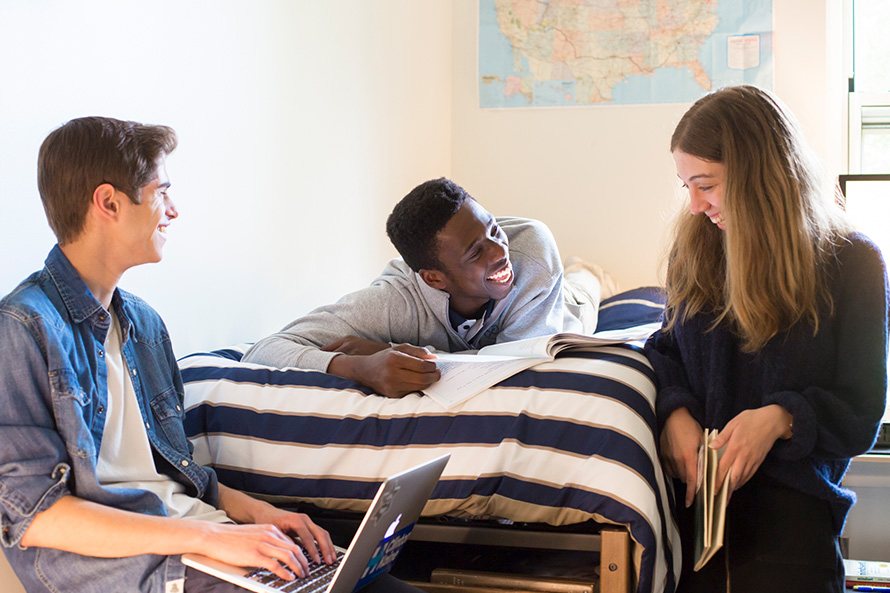 Oxford is a residential college consisting of only first- and second-year students, and students are required to live on campus. Your residence hall is a five-minute walk to anywhere you need to go—the library, the dining hall, the gym, and your classrooms.
Living at Oxford College
At Oxford, you can step up to leadership roles as soon as you arrive. Whether it's service, taking the lead in an arts performance, or starting for a varsity team, it all comes together to make your time here instructive and fun.
Outside the classroom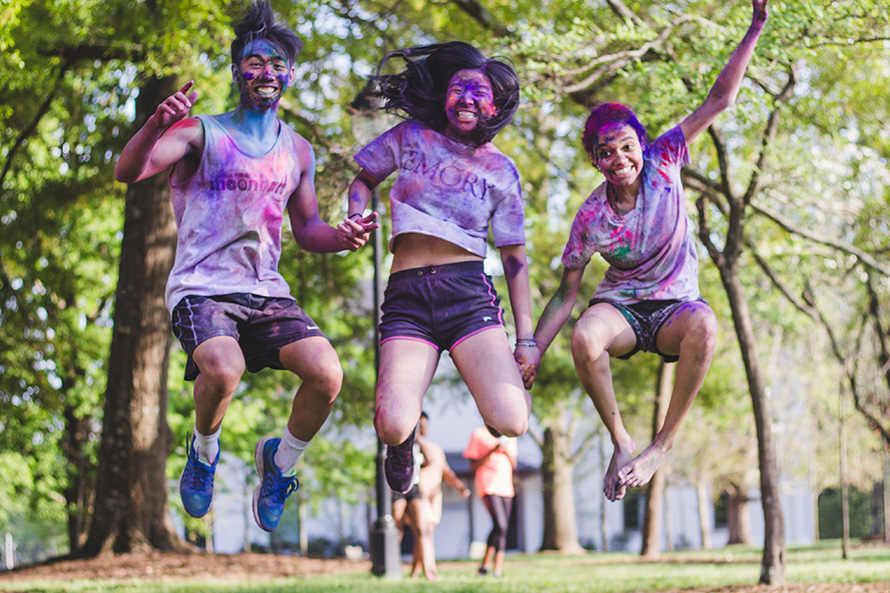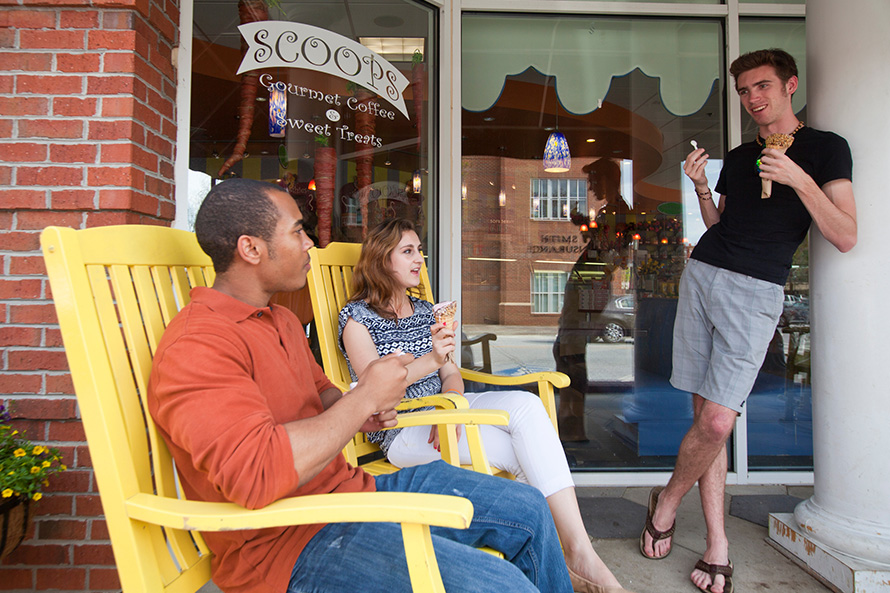 Oxford is right next door to Covington, a lively small Georgia city that is a favorite location for the state's sizable film industry. Its historic town square features restaurants and shops including such student favorites as Scoops, Your Pie, and Bread and Butter Bakery.
Our larger community
Emory moved to Atlanta in 1915, and since then has grown to prominence along with its hometown. A shuttle runs from Oxford to the Atlanta campus several times a day and more on weekends. From there, you can explore Atlanta's neighborhoods, restaurants, and cultural life.
Take a closer look at Atlanta.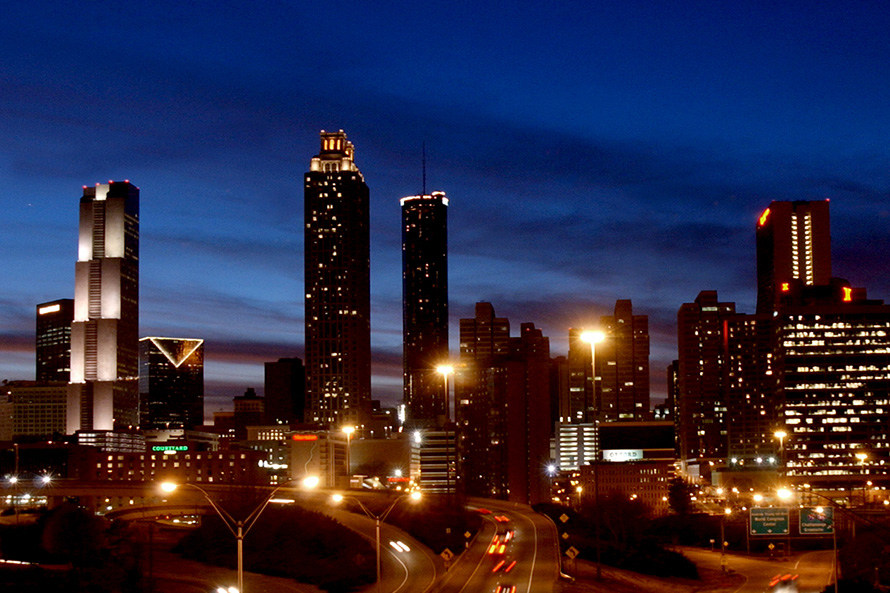 US film industry
Georgia: including frequent location filming in Covington and Atlanta
Oxford clubs and organizations
Arts, Culture, Social, Academic, Service, Special Interest + More
of Oxford students participate in service
More than 14,000 hours/year
Hear from our students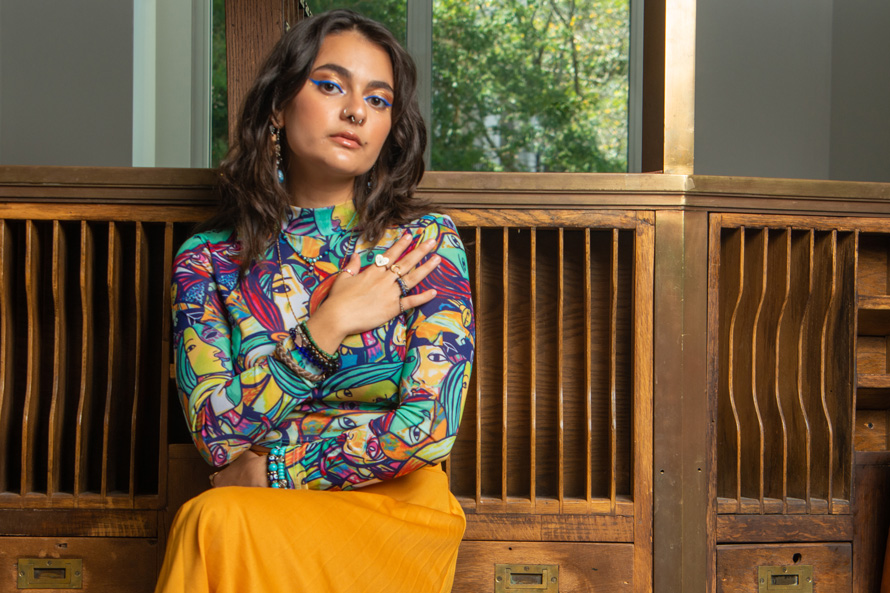 "I'm Syrian, and Jordanian-Palestinian, and I grew up in a really white neighborhood and had a lot of shame in my culture. I had immigrant parents which complicated things even more, but coming to Emory I found a cultural community that I never had access to before. I am able to advocate for things that are happening in the countries that I'm from, and I don't think I'd be able to speak about or advocate for my cultural identities as explicitly as I do now if I hadn't met other people from those identities here."
—Noor Aldayeh 21Ox 23C