Business
At Emory's Goizueta School of Business, training leaders is what we do best. Our BBA is designed to empower and motivate you to make a significant, positive contribution to your company, your community, and the world. You'll learn to think critically, analyze data, and communicate persuasively. And you'll gain both the knowledge and practical experience to navigate complex, fast-paced, and ever-changing business environments to build stronger organizations and a better world.
Degrees
BBA:
Primary Areas of Study: Accounting, Finance, Information Systems & Operations Management, Marketing, Strategy & Management Consulting
Concentrations: Arts Management, Environmental Management, Film and Media Management, Health Innovation
Professional Accounting (Dual Degree)
Complete your BBA and MPA and fulfill requirements to sit for the Certified Public Accounting (CPA) exam
Business Analytics (Dual Degree)
Complete your BBA and MSBA in 4 ½ years
Quantitative Sciences (Dual Degree)
Enhance your quantitative and analytic preparation with the BBA +QSS program
Engineering (Dual Degree)
Earn your BBA from Emory and Bachelor Science in Engineering from the Georgia Institute of Technology
Emory BBA grads go on to successful careers in a wide variety of industries like financial services, consulting firms, accounting, healthcare, marketing/advertising/PR, analytics, information technology, and management. Recent Emory grads have been hired by Oracle, Amazon, Bank of America, EY, Facebook, Life Fitness, Marriott, The Walt Disney Company, New York Public Media,and Restaurant Brands International.
of the class of 2019 was employed full time 3 months after graduation
of the class of 2019 received paid or for-credit internships
average mean base salary for class of 2019
undergraduate accounting program in the U.S.
Businessweek
BBA program for Financial Management
Businessweek
Examples of classes
Psychology of Leadership
Explore how your ability to form meaningful relationships affects success and how to apply that knowledge to your personal growth and development as a business leader.
Social Enterprise in Nicaragua
Spend nine days in Nicaragua exploring a range of social enterprises in coffee, global health, and climate change.
Marketing Consulting Practicum
Solve real problems for real clients like Coca-Cola and Church's Chicken in this mini-internship-like course that combines client meetings, lectures, discussions, guest speakers, and project work sessions – that could potentially lead to summer internship offers.
Hands-On in Business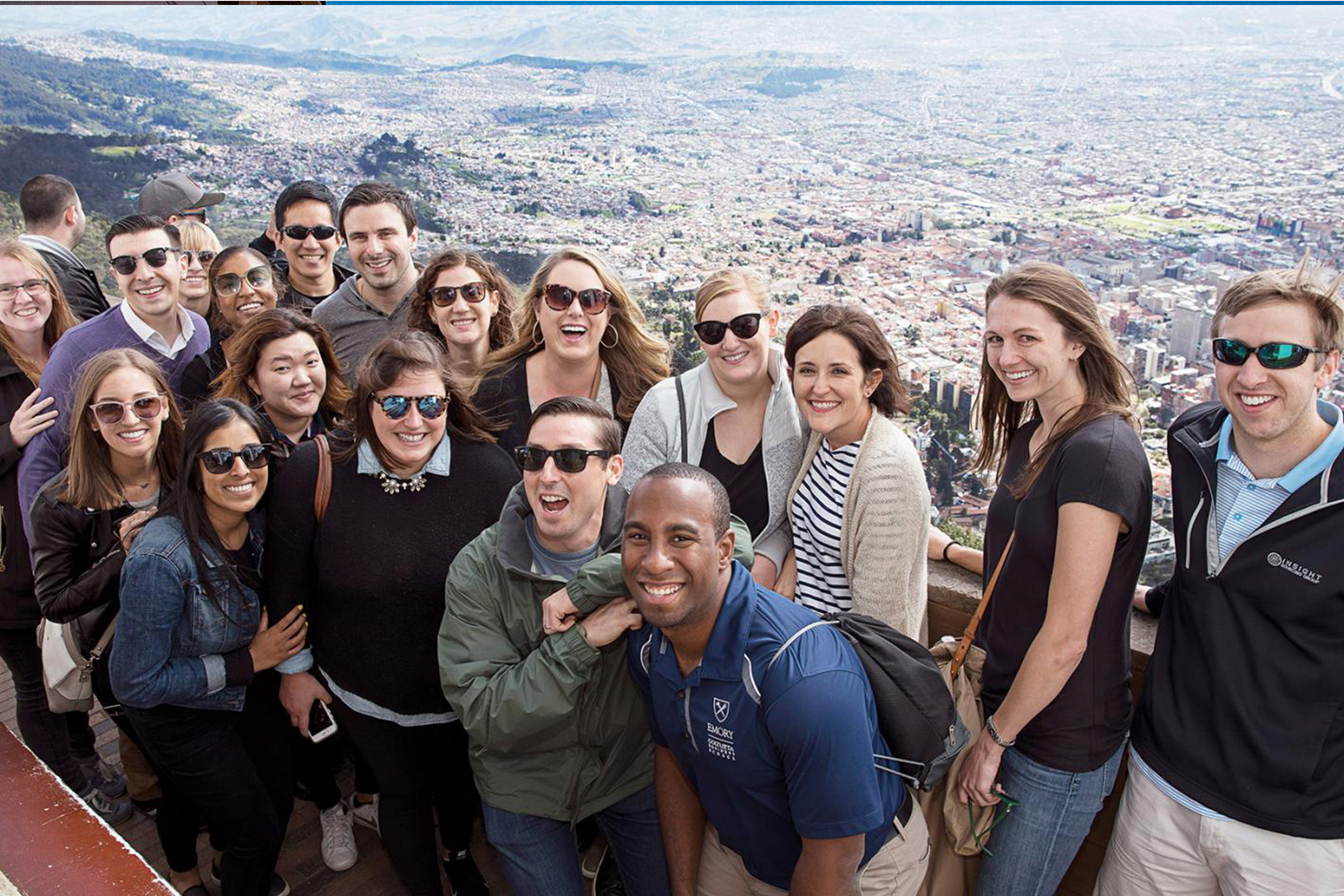 Enter the workforce ready for business on a global scale.
With more than 45 exchange programs in 29 countries and an enormous array of international internships, the hardest thing will be making a choice.
Social Enterprise @ Goizueta
A research center that grew out of the awareness that business schools have a broader role in society to make an impact beyond the bottom line.
"We are fortunate to be part of a fabulous major research university that has a strong liberal arts foundation. We offer a double helix of liberal arts and business throughout the entire experience. Our students receive an integrated learning experience that prepares them for their personal and professional goals."
Peter Topping
Professor in the practice of organization & management