Directions and Details
Visiting Emory College
Emory College is located on Emory University's Atlanta campus in the suburban neighborhood of Druid Hills. The campus is approximately a 15-minute drive from the downtown, Midtown, and Buckhead areas.
If traveling from Hartsfield-Jackson Atlanta International Airport, plan on a 30-45 minute trip by car, depending on traffic. MARTA, Atlanta's mass transit system, provides bus and train service to the area. You will need to take a ride service or MARTA bus from the train station to campus, as there are no MARTA stations right next to campus.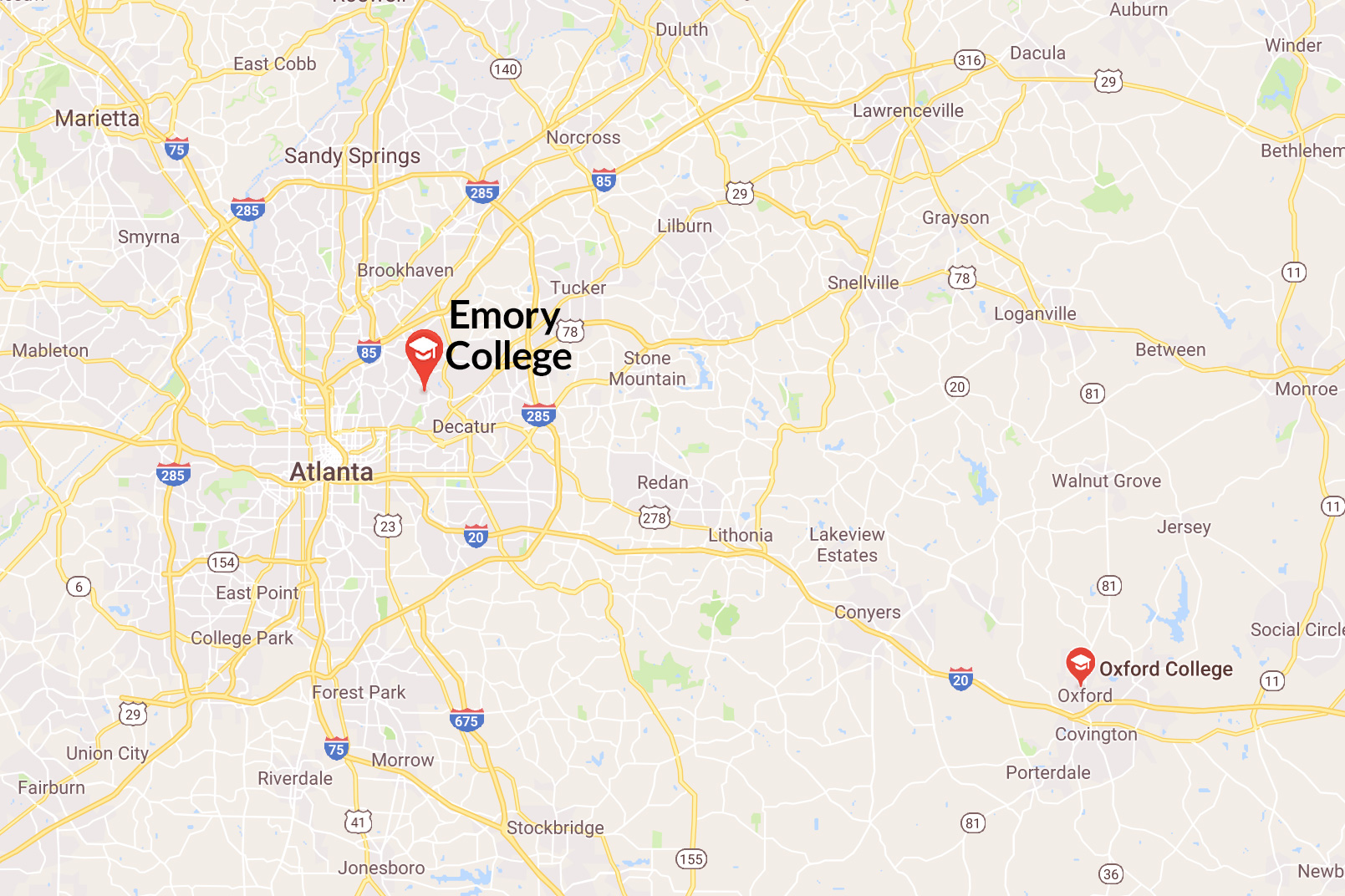 The Oxford Road Building includes:
The Office of Undergraduate Admission (3rd floor)
Barnes and Noble campus bookstore (1st–3rd floors)
Starbucks (1st floor)
Adjacent to the Oxford Road Building is a visitor parking deck. Parking for the day ranges from $9 to $12, depending on how long you are here. Cash and credit cards are accepted.
Once you arrive, take the stairs or elevator to the 3rd floor lobby.
Emory to Oxford Campus Shuttle
On most Mondays and Fridays in the fall and spring, we offer a free shuttle between the Atlanta campus and the Oxford campus. You can use our free shuttle round-trip to visit Emory College in the morning and Oxford College in the afternoon and attend both campus tours. For those who register via the visit calendar, lunch is also provided free of charge at Oxford College. 
Visiting Oxford College
Getting to Oxford College Campus
Oxford College is 38 miles from Atlanta, Emory University's main campus and Hartsfield-Jackson Atlanta International Airport.
Visitors flying into the Atlanta area are encouraged to rent a car so they have more control over their arrival time and how long they choose to visit Oxford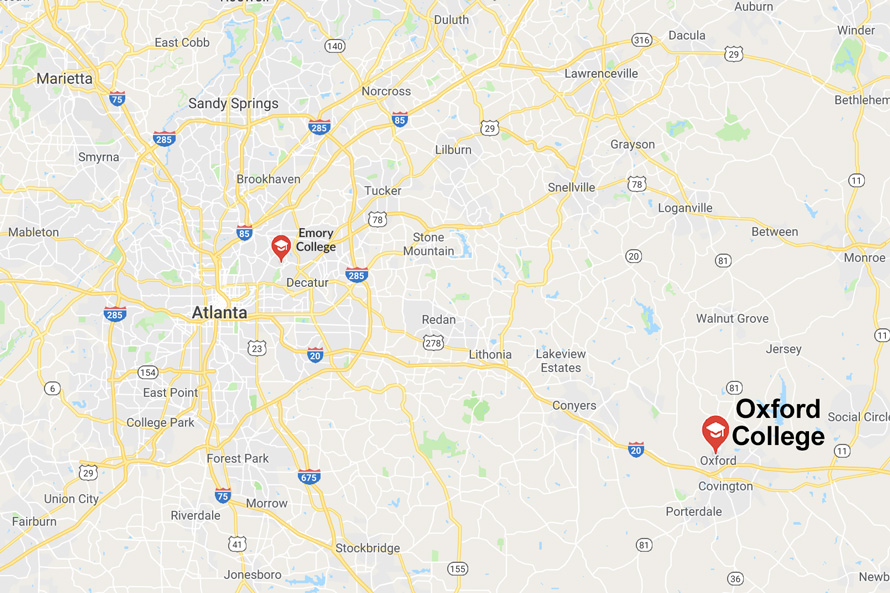 Oxford College Office of Undergraduate Admission
801 Emory Street
Oxford, GA 30054
The Eady Admission Center is located between the Williams Gym and Seney Hall.
Your GPS may instruct you to turn on Hamill Street, but the best way to arrive at visitor parking is by turning on Pierce Street. Once on Pierce Street, take the next left onto Haygood Street, and visitor parking will be located on the left. Additional parking can be found on Pierce Street next to Allen Memorial Church.
Parking is free, and you do not need to place anything additional in your car to park on campus.
Please refer to your confirmation email for the location you should check-in once you have arrived on campus.